Events
1st Workshop of technological convergence in Santa Catarina for the aerospace sector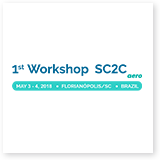 Date:
May 3
rd
- 4
th
Location:
Santa Catarina, Brazil
ICAS - 31st Congress of the I nternational Council of the Aeronautical Sciences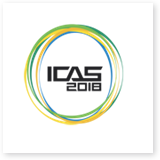 The International Council of the Aeronautical Sciences (ICAS) was created in 1957 by Theodore von Karman as a nonprofit and non-governmental scientific organization to encourage the international exchange of information, research and technology in aeronautics. One of the main activities of this council is the organization of a biannual congress covering all aspects of aeronautical science and technology and their application to both military and civil aviation.
The goal of the ICAS Congress is to create opportunities in the industry on an international level, to stimulate cooperation and integration of aeronautical community and outline the main trends throughout the industry for the future. It does so by meeting every time in a different country and by gathering hundreds of professionals, including engineers, scientists, technologists and managers, from over 40 nations.
Date:
September 9
th
- 14
th
Location:
Belo Horizonte, Brazil

More informations
:
eventos.abcm.org.br/icas2018/
4th WIEFP - Workshop on Innovative Engineering for Fluid Power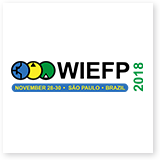 The WIEFP is a Swedish-Brazilian initiative started in 2012. It is a successful meeting between industry and academy in the field of fluid power, mechatronics and control systems. The aim is to promote collaboration in development of technologies, education, innovation management, and methods and tools for hydraulic and pneumatic system development and design.
Date: November 28th - 30th
Location: São Paulo, Brazil

Open Innovation Learning Week in Sweden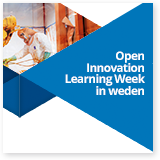 CISB offers a unique opportunity for Brazilian Executives and key experts within the Aeronautical & Defense sector and Innovation Managers to interact with some of the main Swedish innovation actors.
Date:
November 5
th
- 9
th
Location:
Sweden

More informations
:
cisb.org.br/oilw/
8th CISB Annual Meeting
CISB is an innovation platform that promotes a yearly meeting which offers a unique opportunity to connect actors, create bridges, foster collaboration, catalysing initiatives and strengthen the innovation & research network between countries. For this year activities will take place in the following cities: Belo Horizonte, Campinas, Rio de Janeiro, Sao Bernardo do Campo, São José dos Campos and São Paulo. Please take a look in the agenda for complete information.

Date:
November
Location:
Brazil

More informations
:
cisb.org.br/annualmeeting/