Scania's production line will be free from fossil fuel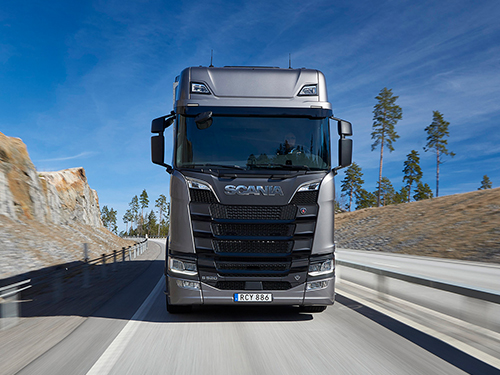 Scania will let its production line ready to no longer depend on fossil fuels. Each model sold in any part of the world will be able to run with different types of renewable energy as biodiesel, bioethanol, biomethane gas (produced from wastes), electricity and it will also be prepared to receive the necessary technology to run autonomously in the future, without driver's intervention. The renewal of the production line was just concluded in Europe and now it is Brazil's turn.
The project, which in Europe cost 2 billion euros, was defined by the company stem from the Paris Agreement about the climate changes. Brazil was chosen as the next step of this renewal because it has the bigger plant outside the Europe and it is the only one outside the parent company which produces the vehicles in all its phases. The Brazilian subsidiary also needs to fit immediately the change because 70% of its production is exported.
With an investment of 2.6 billion reais, to be applied until 2020, the Swedish assembler pre-launched its new range of products at the factory in São Bernardo do Campo (SP) on August 2nd, which will be on the market by February, 2019.
The Brazilian project is led by Christopher Podgorski, first Brazilian to take on the chairmanship of Scania Brazil one year ago. The executive spent five years in Sweden involved in the renewal programme. According to him, the technology advance and the type of energy that will be used in the vehicles will be defined by each country's choice. "The connectivity and sustainability trends are global; but each market will find the most appropriated solution to its reality", affirm.
In Brazil, Podgorski estimates great potential for biodiesel and bioethanol. But it also starts to increase the interest for gas, both natural and biomathane gas, produced by decomposition of organic matter. According to the Sales Director, Silvio Munhoz, the costumers in Brazil already realized that the renewable fuels start to present an operational cost more advantageous compared to the conventional diesel.
More than motorisation, Scania added to its trucks other changes aimed to reduce the costs of operations such as lightweight materials, especially in the cabins, which gained more ergonomics.
In the last Sustainability Report, the global direction of Scania announced the commitment to halve its carbon footprint until 2025 in all over the world.
Source: https://www.valor.com.br/empresas/5706477/scania-deixara-toda-linha-de-caminhoes-livre-de-combustiveis-fosseis