Stronger ties between Brazil and Sweden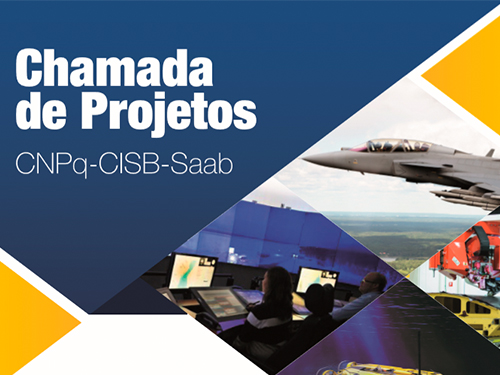 For the fifth time, CISB, CNPq and Saab AB open a joint mobility call giving Brazilian researchers the opportunity to conduct their research projects in Swedish partner institutions of Saab AB. The program covers 7 postdoctoral scholarships and 3 sandwich doctorate scholarships.
The priority areas of this call include communication networks, autonomous systems, aeronautical engineering, materials engineering, propulsion and human performance. Eduardo Nascimento, project analyst at CISB explains, however, that projects in other areas will also be analyzed according to their relevance.
The program offers some new features. The main feature is the stimulation of continued collaboration with Sweden even after the researchers return to Brazil, aiming to strengthen the network that is already transforming the University-Industry collaboration between both countries.
"We have seen an increase in both applications and initiatives connected to the exchange of knowledge between Sweden and Brazil and between universities and researchers. It's always nice to hear that people are interacting after the initial period in Sweden," says Maria Tauberman, of Saab AB.
The project has been growing year after year. In the first call in 2012, 28 projects were registered. By the fourth call in 2015, 162 projects were submitted for approval.
"The program has always had an excellent reputation, since the very beginning and former participants have done a great job promoting the experience acquired with this scholarship," says Maria. "We are always looking for ambitious guest researchers who want more than the research and seek to ensure continuation well beyond the end of the project," she adds.
Eduardo in turn explains that the CISB, through its innovation platform, will support the candidates by facilitating the connection with the supervisors of Swedish partner institutions and Saab AB.
For more information, visit: http://cisb.org.br/cnpq-cisb-saab/