Strengthening the academic cooperation between Brazil and Sweden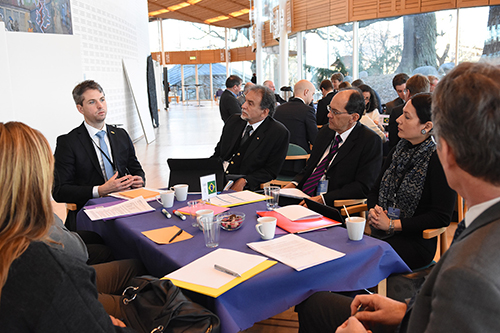 About 120 researchers, high academic administration officials and representatives of the main agencies of Sweden were in Brazil in May 2016 for the national round of the SACF (Swedish Academic Collaboration Forum). Back in February of this year in Stockholm, when the forum's closing round took place, the Brazilian visitors were the majority among the delegations of five countries participating in the international forum established to improve international scientific collaboration.
The data clearly show that the itinerant project that toured China, Indonesia, Singapore, South Korea, Brazil and Sweden between 2014 and 2017 highlighted the tremendous collaboration between the Brazilian and Swedish.
André Carvalho Bittencourt, assistant professor at Linköping University and member of the SACF, highlights some of the results of the meetings, including the seminars established in several areas, agreements, calls for joint projects, double-program degrees and co-tutoring, and initiatives in research.
For him, another important point was the closer relationship between academia and industry, obtained from the establishment of agreements between universities, research centers, the industry and funding agencies. "Despite the budgetary difficulties in Brazil, we had three calls to seed projects totaling 6.5 million Swedish kronor (about USD 2.3 million)", he says.
Mutual interest is the result of scientific knowledge of the two countries. In general, the projects complement each other, as is the case of biofuels, in which researchers from the Scandinavian country develop automotive applications while Brazilians contribute with knowledge in the area of ​​fuels. Another example is the airline industry: while the Swedes are more focused on work in the military field, in Brazil, the central axis of the work is civil aviation.
The success of SACF showed a guideline to follow. Bittencourt said that there are several theme events planned for 2017 and 2018 in order to maintain active collaboration. "Today, there are several actors engaged in promoting collaborations between countries and the most important is for this to continue in a lasting and sustainable way", he says.
He believes that in addition to academic participation, "the involvement of governments and funding agencies is crucial" in the organization of these partnerships. "Who knows, maybe with the creation of a permanent Brazil-Sweden academic forum, this aspect will become an integral part of the collaboration?" he suggests.