Exploring innovation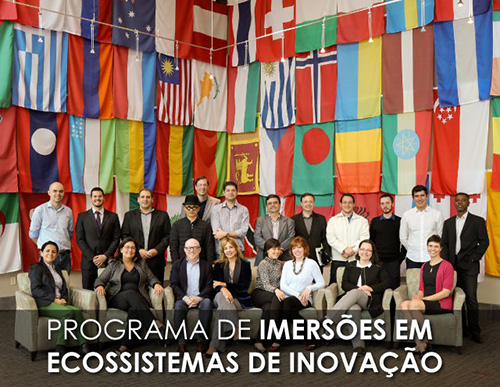 The novelty promises to shake up the business that is looking for competitive advantages that are aligned with global trends. CISB has just signed a partnership with IEL (Euvaldo Lodi Institute), linked to the CNI (National Confederation of Industries), to carry out an immersion program between Brazilian executives and Swedish institutions. The focus will be the aircraft industry, taking advantage of the strong relationship between the two countries in governmental, industrial and academic aspects.
Sweden emerged as a key destination. The country ranks second in the 2016 edition of the Global Innovation Index research on the topic, just behind Switzerland. It is no wonder that Brazilian executives have placed the nation in the 6th place among the countries with which they wish to expand dialogs, according to a survey of 2015 from CNI itself.
The exchange will take place as part of the Immersions in Innovation Ecosystems Initiative, a program that has the seal of the MEI (Business Mobilization for Innovation) - an action linked to the IEL and the CNI and that has been promoting dialog between business leaders and institutions around the world. It is therefore an initiative to prepare corporations for a highly competitive environment.
"This is great news for us. The MEI is a very strong and high-impact entrepreneurial movement, bringing together the CEOs of major companies in Brazil", says Alessandra Holmo, Managing Director of CISB. She explains that the entity will make use of all expertise to create a differentiated visit schedule and, through this, will provide closer contact between Swedish and Brazilian institutions participating in the program.
In the lawsuit, which will take place between October 23rd and 27th, participants will conduct technical visits to industries, universities and research centers in Sweden, a unique opportunity for them to also meet the conceptualized model called the triple helix, highlighted by the synergistic relationship between industry, government and academia and which promotes a wide diffusion of knowledge and innovation.
For Alessandra, the exchange will give participants the chance to experience a successful model that can be applied in Brazil by the necessary adaptations, in person. "The Swedish innovation system is considered mature, and will bring a great contribution to Brazil. The visit will establish a close contact with innovative institutions, in addition to the chance seeing the state-of-the-art technological development in the aviation industry up close", he concludes.