Strong partnership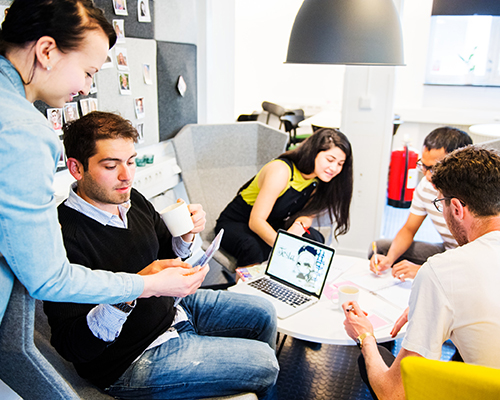 The inscriptions of the first joint project call between CISB and Saab AB generated much celebration among the parties involved. The results came out on August 11, with 11 candidates (seven sandwich doctoral and four postdoctoral candidates) from six different universities spread across four Brazilian states. In all, the projects will cover eight areas of knowledge, which will be studied in depth during the work to be carried out at Linköping University (LiU), Royal Institute of Technology (KTH) and Blekinge Institute of Technology (BTH) throughout 2018.
The greatest highlight was the excellent quality of the 21 projects presented. Well grounded, they served as a sample of the high qualification of the researchers, who will certainly benefit from the approach of the two institutions at work to foster innovation in Brazil and Sweden.
Although the relationship between CISB and Saab AB is an old one, this was the first joint project call between institutions. "It was a huge challenge to organize a call of this magnitude. We carried out all the publicity work among more than 40 research groups from 20 universities all over Brazil", says Alessandra Holmo, Managing Director of CISB. She is proud that the institution has been able to set up its own Ad hoc network, which is normally the responsibility of the development agencies. In this way, it brought together specialists in various areas who oversaw evaluating the researchers' curricula, scientific merit, experience in the research area and other information that served as requirements used to determine scholarship approvals.
Also aiming for the continuity of the partnership is Maria Tauberman, Director of Saab AB's Global Innovation Program. "Every year we have a new group of researchers coming to Sweden and interacting with Saab professionals. Innovative ideas are created and ongoing projects receive reinforcement through these energies", she says. According to her, the institution believes in a future that is "more global and that exchanges more ideas and knowledge between partners, which makes the institution stronger as a company".
Maria spares no compliments to CISB. "Working with CISB over the years has been immensely valuable. The institution understands the importance of long-term planning, establishing visions that go beyond projects or granting scholarships", he says. The program director of Saab AB refers to the concept implemented by the CISB to select candidates who are willing to open their minds to a new life experience, based on their time living abroad, bringing the latest ideas that are not restricted to the academic universe, to Brazil. "This contact with internationalization is fundamental for the formation of a better country in the future", agrees Alessandra.