Akaer Group and Troya join together to form the most complete Brazilian Tooling supplier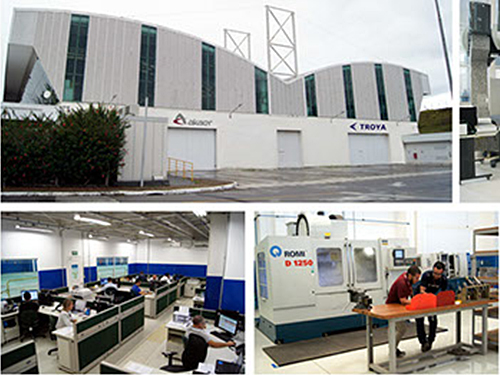 Akaer Group, formed by enterprises of development and technology integration, has acquired an equity stake in Troya, one of the most important tooling supplier and Embraer's jet platforms, becoming the company's controlling shareholder.
The companies have complementary capabilities both in technical areas and in management and commercial ones, what may broaden Troya's acting capability for bigger and more complex projects such as entire assembly lines (equipment, process and automation) for large structuforneral parts as wings, cabin and fuselage.
Moreover, Troya will considerably contribute to one of the most important Brazilian R&D projects in Flexible Tools, which is being developed by Akaer through the FINEP Inova Aerodefesa.
The two Troya's operating sites will be replaced to the modern Akaer headquarters in São José dos Campos, at first occupying an area of 1.200m², with possibility of expansion.
"This investment is one more important step to the realisation of our institutional vision of becoming top-level suppliers on the service and technological products chain in the Aerospace & Defence sector", said Cesar Augusto T. Andrade e Silva, Akaer's President and CEO.
"This new phase is a milestone in the history of Troya and also in the Brazilian aircraft market, which now can count on with a big national tool supplier" said Francílio Graciano, Troya's President and founder.
About Akaer Group
Akaer Group, founded in 1992, is specialized on the supply of technological solutions in different areas of activity such as aircraft, defense, energy and automotive. With more than 350 employees highly qualified, it has acted in the development of strategic projects to Brazil as Gripen, KC-390, besides satellites cameras.
About Troya
Troya is one of the main tooling and platforms suppliers in the aeronautics market. Founded in 2008, the company has more than 40 employees dedicated to the tooling project, development and manufacturing. In 2017, it received the Best Tooling Supplier award from Embraer.