Sustainable Transport Forum 2018 gathers world leaders to discuss the shift to a fossil-free transport system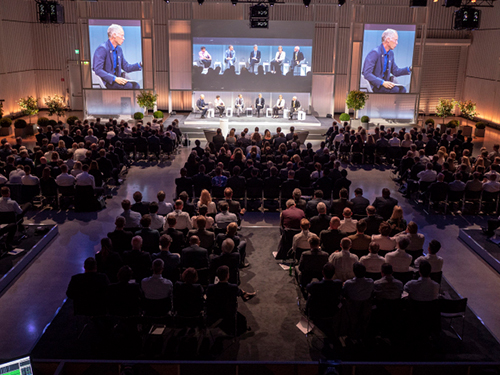 On 22 May, Scania hosted the Sustainable Transport Forum 2018 in Stockholm, Sweden. The event brought together some of the world's most influential thought leaders and decision makers. Former US Vice President Al Gore and former Executive Secretary of the UN Framework Convention on Climate Change, Christiana Figueres were among the keynote speakers.
The Forum was leaded by Professor Johan Rockström, one of the world's leading researchers on sustainability issues. He stimulated discussions on defining a clear direction for sustainable transport, together with speakers and panellists representing governments, cities, international organisations, industry, academia and civil society.
With urbanisation and social and economic development, what increase the need to transport people and goods, the transport sector is responsible for a significant share of global greenhouse gas emissions, at same time it sees itself in the role of finding solutions for sustainable development.
"At Scania we have made our choice. We have taken the decision to be an active leader in the shift towards sustainability in our sector. However, it is only through continued collaboration that we can achieve real change. This is why we gather leaders and decision makers at the Sustainable Transport Forum; to come together to discuss how we can unite, simplify and, most importantly, speed up the pace of change", says Henrik Henriksson, Scania's President and CEO.
The forum discussed what is required to globally reach fossil-free commercial transport by 2050 at the latest, which is the speed of change required. The opportunities for change that are available already here and now were also a topic of discussion.
"We are committed and we are convinced that we can achieve a fossil-free transport system globally by 2050 in order to meet the Paris agreement target. To make the shift happen, we need to keep challenging ourselves, our partners, our customers, their customers, policy-makers and academia. Scania wishes to be part of the solution and can substantially contribute to reaching the target", Henriksson says.